One of our best years yet
https://www.intamin.com/wp-content/uploads/2023/11/webseite_awards23_header_notext-scaled.jpg
2560
1125
intamin_admin
https://secure.gravatar.com/avatar/f35772ebe2354e87f1d958c1591382fe?s=96&d=mm&r=g
PARKSCOUT PLUS AWARDS 2023
The year 2023 has already now been an intense and pivotal year for us at Intamin, brimming with new ride opening milestones and a host of prestigious awards.
For one, we are highly honoured to have received accolades across multiple award categories at the Park World Excellence Awards: Supplier of the Year, Best Roller Coaster of the Year, Best Ride, and Best Dark/Media Based Ride. The European Star Awards by Kirmes Park Revue were equally triumphant, with Intamin securing Europe's Best New Coaster and Europe's Best Water Ride. All of this only being possible together with our trusted and valued customers.
Additionally, in regard of over a dozen ride openings, here is a quick recap of one of our most successful seasons yet:
BY
TOUTATIS!
It all began with the record-breaking opening of "Toutatis" at Parc Astérix in April, setting the stage with a highly anticipated layout featuring many elements with a highlight being our fast-track switch with reversed spike and reversed launch, beautifully themed and integrated into the park and surroundings.
Shortly after, Parque Warner launched its new LSM Launch Coaster in Spain, featuring our brand new developed LSM trains and captivating enthusiasts to solidify its place as a standout world-class attraction.
From UNCHARTED
to guest's
bucket lists!
Back in Spain, PortAventura opened their technologically most advanced, storytelling dark ride "Uncharted: The Enigma of Penitence", another novelty attraction to the Intamin portfolio— our first Multi Dimension Coaster featuring a fully rotatable, LSM-powered vehicle with multiple special effects elements and our first collaboration with Sally Dark Rides!
Immersion
comes
FULL CIRCLE
Dive into
AVALON'S
NEXT CHAPTER
In July, "Dragonwatch" Intamin's Parachute Tower, soared to new heights at Toverland's "Avalon The Next Chapter" in the Netherlands and its Park Excellence award-winning themed rides and surroundings.
The Motorbike
multi-talent
ZOKKON!
We take immense pride in these remarkable openings and would like to extend our heartfelt gratitude to all our customers for their unwavering trust and loyalty. Thank you for being a part of this incredible journey.
Sincerely,
The Intamin Team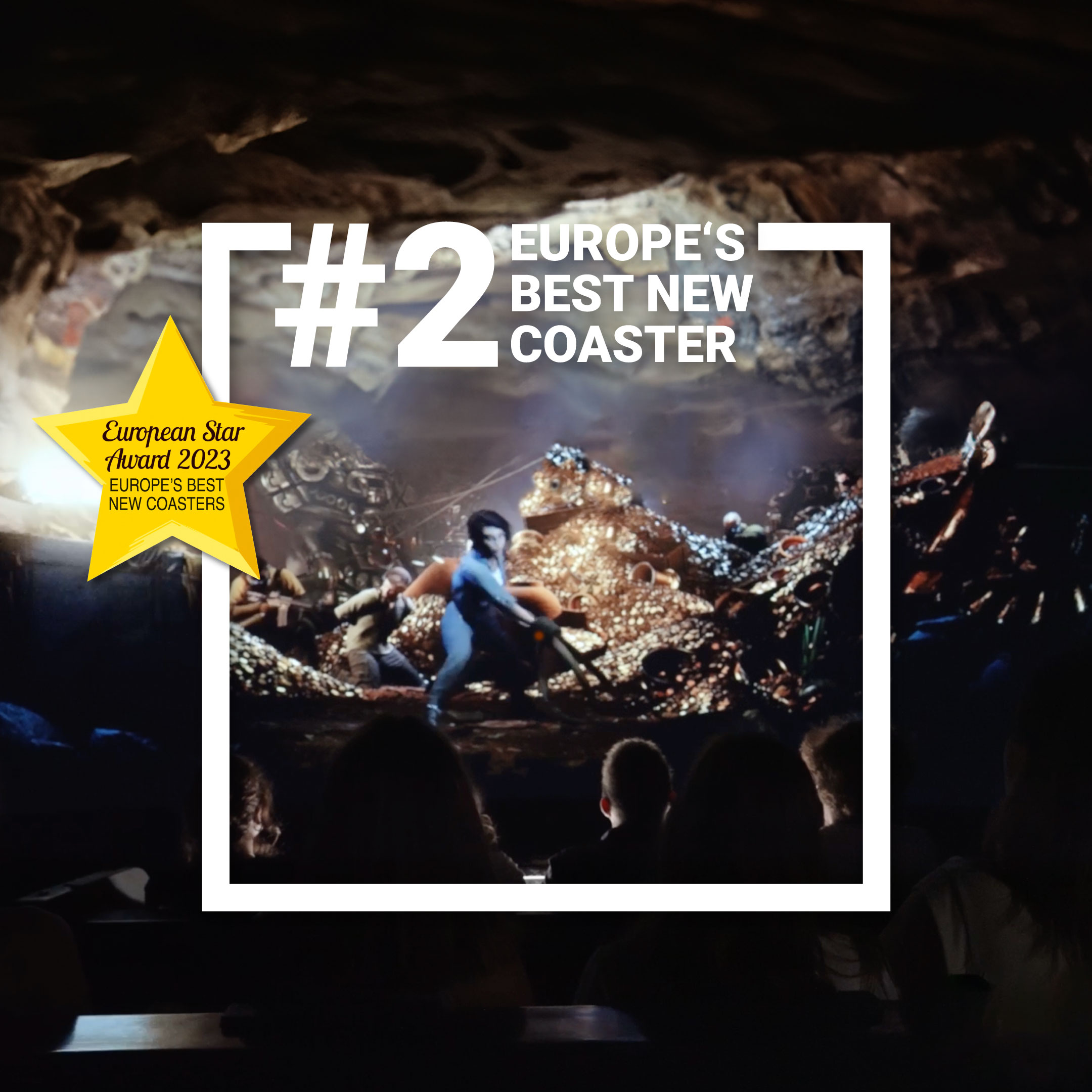 IAAPA BRASS RING Awards 2023
CATEGORY
No
RIDE
BEST NEW PRODUCT major Ride / Attraction
Product cost of more than  US $3 million
#1
Hypersphere 360° – SeaWorld Abu Dhabi, UAE
IMPACT AWARD 2023
#1
Hypersphere 360° – SeaWorld Abu Dhabi, UAE
EUROPEAN STAR AWARDS
CATEGORY
No
RIDE
Europe's Best New Coaster
#1
#2
#4
Toutatis – Parc Astérix, France
Uncharted – PortAventura World, Spain
Batman Cotham City Escape – Parque Warner, Spain
Europe's Best Steel Coaster
#5
#7
#8
Kondaa – Walibi Belgium, Belgium
Taron – Phantasialand, Germany
Hyperion – Energylandia, Poland
Europe's Best Wooden Coaster
#2
#3
Colossos – Kampf der Giganten – Heide Park, Germany
Balder – Liseberg, Sweden
Europe's Best Family Ride
#5
Movie Park Studio Tour – Movie Park Germany, Germany
Europe's Best Water Ride
#1
#4
#7
Valhalla – Blackpool Pleasure Beach, UK
Chiapas – Phantasialand, Germany
Biberburg – Familypark, Austria
Europe's Best Thrill Ride
#2
#3
#6
#8
Tigeren – Djurs Sommerland, Denmark
Golden Driller – Fraispertuis City, France
Ikaros – Gröna Lund, Sweden
Scream – Heide Park Resort, Germany
Europe's Best Dark Ride
#7
Pirates of the Caribbean – Disneyland Paris, France
Parkscout Plus Awards 2023
CATEGORY
No
RIDE
Europe's Best New Coaster
#1
#2
#5
Toutatis – Parc Astérix, France
Batman Cotham City Escape – Parque Warner,Spain
Uncharted – PortAventura World, Spain
Europe's Best Steel Coaster
#1
#2
Taron – Phantasialand, Germany
Toutatis – Parc Astérix, FranceKondaa – Walibi Belgium, Belgium

Germany's Best Steel Coaster
#1
Taron – Phantasialand, Germany
Europe's Best Wooden Coaster
#5
Balder – Liseberg, Sweden
Germany's Best Wooden Coaster
#3
Colossos – Kampf der Giganten – Heide Park, Germany
Europe's Best Water Ride
#1
#3
#5
Chiapas – Phantasialand, Germany
Valhalla – Blackpool Pleasure Beach, UK
Biberburg – Familypark, Austria
Germany's Best Water Ride
#1
#3
Chiapas – Phantasialand, Germany
Fjord Rafting – Europapark
Europe's Best Thrill Ride
#2
#3
#6
#8
Tigeren – Djurs Sommerland, Denmark
Golden Driller – Fraispertuis City, France
Ikaros – Gröna Lund, Sweden
Scream – Heide Park Resort, Germany
Europe's Best Dark Ride
#4
Pirates of the Caribbean – Disneyland Paris, France
Golden Ticket Awards 2023
CATEGORY
No
RIDE
Best New Attraction Installation
#3
Toutatis – Parc Astérix, France
Best New Coaster
#4
Toutatis – Parc Astérix, France
Best Water Ride
#1
#2
Valhalla – Blackpool Pleasure Beach, UK
Chiapas – Phantasialand, Germany
Best Steel Coaster
#2
#3
#6
#7
#8
#9
#10
Millennium Force – Cedar Point, USA
Velocicoaster – Universal IOA, USA
Expedition Geforce –  Holiday Park, Germany
Superman The Ride

–

Six Flags New England, USA
Taron – Phantasialand – Germany
Intimidator 305 – Kings Dominion, USA
Maverick

– Cedar Point, USA

Best Wooden Coaster
#3
El Toro – Six Flags Great Adventure, USA
Park Excellence Awards 2023